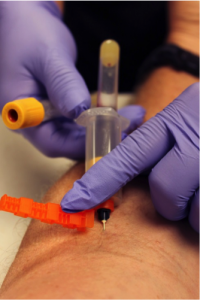 Did you know that donating blood helps save millions of lives every year? Blood and blood products are necessary for those suffering from life-threatening conditions, individuals undergoing medical and surgical procedures, in times of man-made and natural disasters as well as those seeking maternal and child care. Unfortunately, there is often a shortage of safe blood available, which can mean the difference between life and death in emergency situations. In an effort to raise awareness about the importance of donating blood and to acknowledge the importance of voluntary unpaid blood donations in saving lives and improving the health of others, the World Health Organization has declared Sunday June 14, 2015 as World Blood Donor Day. Since 2004, World Blood Donor Day has strived to create a larger awareness throughout the world regarding the need for safe blood and blood products as well as the need for more people to make a commitment to regular, voluntary, unpaid donations. China will serve as the global host for the 2015 World Blood Donor Day through its blood center in Shanghai, the Shanghai Blood Center (SBC), as well as the WHO Collaborating Center for Blood Transfusion Services. The slogan for the 2015 campaign is "Give freely, give often. Blood donation matters."
The Role of the Phlebotomist
Phlebotomists play an important role in today's healthcare system. Phlebotomists perform a variety of duties such as drawing blood from their patients for tests, transfusions, research, or donations, consulting with patients to alleviate any concerns they may have about the procedure, verifying a patient's identity to ensure proper labeling for processing/testing, entering patient information into the on-site health database, and maintaining the necessary equipment and instruments needed to perform the duties associated with their role.
Upon successful completion of their training, Phlebotomists most often work in hospitals, medical and diagnostic labs, blood donation centers, and physicians' offices.
Phlebotomist Career Outlook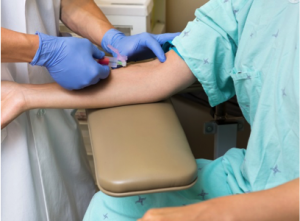 Pursuing a career as a Phlebotomist in the healthcare field can be both rewarding and challenging. To become a Phlebotomist, many individuals will pursue a post-secondary phlebotomy training program. These types of phlebotomy programs, courses, or classes typically take less than one year to complete and an individual usually lead to a certificate or diploma. Given the nature of work Phlebotomists perform, instruction usually takes place in a traditional classroom setting as well as in a lab setting where students can practice the hands-on techniques a Phlebotomist will need to know.
While not required in every instance, many employers may prefer to hire a Phlebotomist that has earned a professional certification. A phlebotomist may pursue a certification from a number of different organizations, including The National Center for Competency Testing, The American Society for Clinical Pathology, and the American Medical Technologists – each of these organizations offer Phlebotomy Technician certifications. While certification requirements vary by organization (and by state), testing usually includes a practical component, so it's important that an individual has received training that is hands-on and has allowed them to practice the skills they have learned in the classroom.
According to the US Department of Labor Bureau of Labor Statistics, employment of Phlebotomists is expected to grow 27% from 2012 to 2022, which is much faster than the average for all occupations.*
The Phlebotomy Technician Program at Training Direct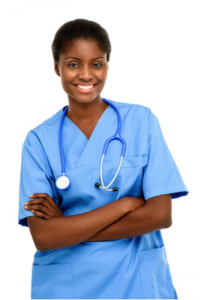 The Phlebotomy Technician program at Training Direct is geared towards preparing students to develop the skills and knowledge necessary to obtain an entry-level position as a Phlebotomist in a healthcare facility. The Phlebotomy Technician training program will provide students with the opportunity to learn knowledge and skills such as the collection, processing, and distribution of laboratory specimens according to established procedures. In addition, throughout the course, emphasis is placed on safety standards, quality control procedures, as well as legal and ethical considerations that a Phlebotomist may encounter in the workplace.
Training in the Phlebotomy Technician program includes:
History and Overview of Phlebotomy
Communication and documentation skills
Ethical, legal, and regulatory matters
Infection control
Medical Terminology
Anatomy and Physiology
Venipuncture procedures
Specimen handling and processing
…and more!
In as little as 3-4 weeks, you could be on your way to beginning a new career in the healthcare field as a Phlebotomy Technician! Training Direct offers the Phlebotomy Technician program at their Bridgeport, CT School! Contact Training Direct today by calling 888-769-1812 or Click Here to request information!
*Bureau of Labor Statistics, U.S. Department of Labor, Occupational Outlook Handbook, 2014-15 Edition, Phlebotomists, on the Internet at http://www.bls.gov/ooh/healthcare/phlebotomists.htm (visited February 25, 2015).