Electronic Medical Records Program in Bridgeport & Danbury CT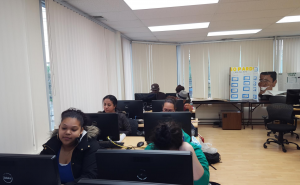 The Electronic Medical Records program at Training Direct is geared towards preparing students to understand Electronic Health Record software in order to work in various administrative roles within the healthcare field. The Electronic Medical Records program offers a balance of theory and application along with hands-on practice throughout the course. Students will be exposed to McKesson Practice Partner EHR software. The Electronic Medical Records training program will introduce students to the role of the healthcare professional using EHR and students will have the opportunity to navigate through the system and understand basic functions of the software. The course will also cover topics such as HIPPA, Patient Rights, ICD10 and CPT4 Coding, auditing medical charts, and the impact Electronic Medical Records have on the job responsibilities of a medical office.
Training Direct's Electronic Medical Records program is currently offered at our Bridgeport, CT school and our Danbury, CT school.  Day, evening, and weekend classes are available, but schedule availability will vary by location.
Electronic Medical Records Training
Training Direct's Electronic Medical Records course is comprised of eighty (80) instructional hours. Students can benefit from in-class instruction covering a variety of topics to assist in their transition from the classroom to an administrative position within a healthcare setting.
Training in the Electronic Medical Records program includes:
Principles of Electronic Medical Records
Exposure to Electronic Medical Records Software
Privacy, Confidentiality, HIPPA, and the Patient's Bill of Rights
Coverage of General Office Policies & Procedures
Exposure to various Appointment Management Systems
Importance of Data Management
Procedural Coding
The Process of Auditing a Medical Chart
Types of Records common to the healthcare setting
Keyboarding
..and more!
In as little as 4 weeks, you could be on your way to beginning a new career in the healthcare field in an administrative position working with Electronic Medical Records!
Career Outlook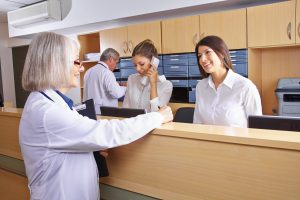 A career working with Electronic Health Records can be a rewarding and challenging occupation in the healthcare field. Those who work with Electronic Health Records provide invaluable administrative support in healthcare settings. This may include, but is not limited to scheduling appointments, maintaining patient records, auditing patient records, billing patients, compiling and recording medical charts, reports, and correspondence.
Individuals who work with Electronic Health Records often work in physicians' offices, hospitals, and nursing care facilities.