We have exciting news to share this week from the Dorsey Schools family! Training Direct, a Division of Dorsey Schools, has recently opened a new school location in Danbury, CT! For over 25 years, Training Direct has provided vocational training to men and women in Connecticut looking to start a new career in the healthcare field. Training Direct offers hands-on training that has helped thousands of graduates launch their new career in the Medical field.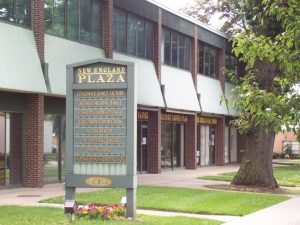 Training Direct currently operates a school in Bridgeport, CT that offers the following training programs: Nurse Aide, Phlebotomy Technician, Medical Billing and Coding, Electronic Medical Records, Patient Care Technician, and EKG Technician. The programs offered at Training Direct are designed to lead to entry-level employment in the healthcare field and they can be completed in a matter of weeks. The new Danbury, CT location of Training Direct will offer the Nurse Aide, Phlebotomy Technician, Medical Billing and Coding, and Electronic Medical Records training programs. If you'd like to learn more about the programs offered at Training Direct, you can Request Information here. You can also contact our Bridgeport, CT school location or our Danbury, CT school location by calling 888-856-7096 and speak with a member of our Admissions team.
About Danbury, CT
Nestled in Northern Fairfield County, the city of Danbury has a rich history and is the seventh largest city in the State of Connecticut. The city of Danbury is home to companies such as ATMI Inc., Ethan Allen Interiors, and Scholastic Library Publishing. Danbury has also been named the "Hat City" for its history in the hat industry. At one point in time, Danbury produced 25% of all hats in America.
About Training Direct
Training Direct has been committed to offering quality vocational training to future healthcare workers for the past 25 years. Since its founding in 1990, Training Direct has been committed to its mission of offering quality hands-on training and education designed to lead towards entry-level employment opportunities for those who wish to pursue a career in the Medical field. Over the years, Training Direct has helped train thousands of successful graduates who have gone on to enjoy careers as Certified Nurse Aides, Medical Billing and Coding Specialists, and Phlebotomy Technicians.

In 2014, Training Direct became a Division of Dorsey Schools. Since 1934, Dorsey Schools has helped prepare the men and women for exciting new careers in a variety of fields. Today, there are ten Dorsey Schools campus locations throughout Michigan along with various Divisions of Dorsey Schools in both the US and Canada. To learn more about Dorsey Schools, you may visit www.dorsey.edu.
About Dorsey Schools
In 1934, Ruth Dorsey founded the Dorsey School to meet the growing demand in business for highly skilled operators of Victor and Burroughs' comptometer machines. In its day, the comptometer was the most advanced technology for data tabulation and was widely used, well into the 1960's.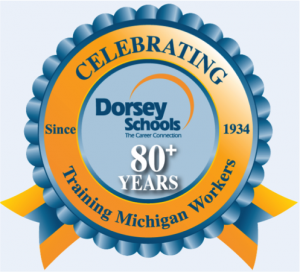 Today Dorsey is proudly represented by thousands of successful graduates working in their chosen careers throughout Michigan, because employers know they can feel confident hiring a Dorsey graduate. Dorsey Schools has ten campus locations in Michigan that provide short term comprehensive training to prepare students for promising career opportunities in fields such as cosmetology, culinary arts, healthcare, and skilled trades. In addition, Dorsey Schools operates multiple Divisions of Dorsey Schools with locations in the US and Canada.
Dorsey Schools has one main mission: to better educate their students, thus improving career opportunities available to them. This is why the entire staff of Dorsey Schools strives to prepare men and women for the best possible career training in a variety of fields. Each program at Dorsey Schools is committed to providing quality career education and positive reinforcement – enabling the development of self-esteem, self-reliance, discipline and confidence in each graduate, coupled with an obligation to the communities where they live and work.
For more information about Dorsey Schools' graduation rates, the median debt of students who have completed programs at Dorsey Schools, and other important information, please visit www.dorsey.edu/disclosures.