Medical Billing Program in Bridgeport & Danbury CT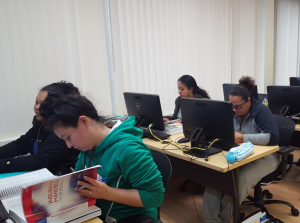 The Medical Billing and Coding Specialist program at Training Direct is geared towards preparing students to develop the skills and knowledge necessary to obtain an entry-level position as a Medical Billing and Coding professional working in a healthcare facility. The Medical Billing and Coding Specialist training program will provide students with the opportunity to learn basic knowledge and practical experience in terminology, procedures and techniques commonly encountered in the workplace by those working in Medical Billing and Coding. The Medical Billing and Coding Specialist program at Training Direct is also designed to help prepare students to challenge the National Certification Examination. Additional fees may apply for National Certification Examinations. Training Direct's Medical Billing and Coding Specialist program is currently offered at our
Bridgeport, CT school
and our
Danbury, CT school
.  Day, evening, and weekend classes are available, but schedule availability will vary by location.
Medical Billing and Coding Specialist Training
Training Direct's Medical Billing and Coding course is comprised of eighty (80) instructional hours. Students can benefit from in-class instruction covering a variety of topics to assist in their transition from the classroom to an administrative position within a healthcare setting.
Training in the Medical Billing and Coding Specialist program includes:
Medical Terminology
Systems of the Human Body
Keyboarding
Medical Insurance Billing and Reimbursement
HIPPA and the Legal Medical Record
Physician Coding and Compliance
Claims Processing
Billing and Reimbursement for providers such as Medicare, Medicaid, and others
ICD-10 CM – CPT
Coding Compliance
Exposure to Medical Law and Ethics
..and more!
In as little as 4 weeks, you could be on your way to beginning a new career in the healthcare field as a Medical Billing and Coding Specialist!
Career Outlook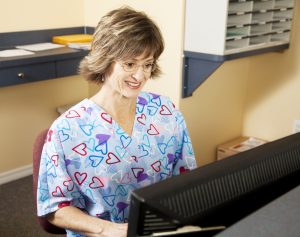 A career in Medical Billing and Coding can be a rewarding and challenging occupation in the healthcare field. Medical Billing and Coding Specialists organize and manage information to ensure accuracy and security. This may include, but is not limited to organizing data in clinical databases, reviewing patient records, using classification software to assign clinical codes for reimbursement, record data electronically for collection, analysis, storage, retrieval, and reporting, and protect the information of patients for confidentiality, access for treatment, and data security. Medical Billing and Coding Specialists most often work in physicians' offices, hospitals, and nursing care facilities. Graduates who successfully complete the Medical Billing and Coding Specialist program at Training Direct will be eligible to take a National Certification Exam.
Blog Posts about Medical Billing & Coding
Interested in checking out other programs...click here