Sunday November 1, 2015 marks the beginning of National Allied Health Professions Week. This week-long event honors the nearly 3-million people working in various allied health occupations throughout the healthcare industry. Today, allied healthcare professionals represent roughly 60% of the healthcare workforce. The Association of Schools of Allied Health Professions (ASAHP) defines allied healthcare professionals as those working in healthcare who deliver services involving the identification, evaluation and prevention of diseases and disorders; dietary and nutrition services; and rehabilitation and health systems management. These workers may be responsible for providing patient care, healthcare services, and rehabilitation to patients, depending upon their specific role.
Careers in Allied Health
As we already noted, Allied Health professionals are critical to keep our healthcare system running. In fact, the next time you're sick or seek treatment at a healthcare facility, chances are good you'll run into an allied health professional.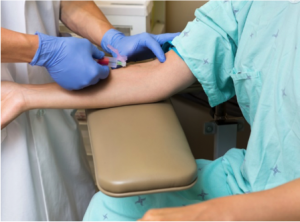 Allied Health professions include (but are not limited to):
Nursing Assistants, Orderlies, and Nurse Aides
Home Care Assistants and Aides
Patient Care Technicians
Phlebotomists
Medical Billers & Coders
Medical Assistants
Massage Therapists
Dental Assistants
Pharmacy Technicians
Dialysis Technicians
Surgical Technicians
Various Medical Technicians
…and more!
Are More Allied Health Professionals Needed in Healthcare?
Simply put, the answer is yes! Consider the following:
 Training to Work in Allied Health

Are you interested in training for a new career in Allied Health? Training Direct offers programs for a variety of healthcare careers. The programs at Training Direct have a "hands-on" approach allowing students to practice skills learned in class. The programs at Training Direct are also designed so graduates can go on to challenge National Certification Exams after completing their studies.
Training Direct offers a variety of programs for future allied health professionals looking to enter the healthcare field, including:
Training Direct has two convenient school locations in Connecticut that offer Allied Health training programs (however, programs will vary by location):
Want to learn more? You can also contact an Admissions Representative at Training Direct by calling us at 888-856-7096 or you can request info online.
For your reference, and for additional information, we've included the links below that are referenced and used in the article above.
a Bureau of Labor Statistics, U.S. Department of Labor, Occupational Outlook Handbook, 2014-15 Edition, Nursing Assistants and Orderlies, on the Internet at http://www.bls.gov/ooh/healthcare/nursing-assistants.htm (visited October 27, 2015).
b Bureau of Labor Statistics, U.S. Department of Labor, Occupational Outlook Handbook, 2014-15 Edition, Phlebotomists, on the Internet at http://www.bls.gov/ooh/healthcare/phlebotomists.htm   (visited October 24, 2015).
http://www.nasrecruitment.com/uploads/files/2015-healthcare-calendar-of-recognition-days-123.pdf