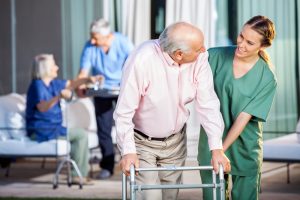 During the week of November 8-14, 2015, we celebrate National Home Care Aide Week. It's a time when we honor those who play an invaluable role in the healthcare community as caregivers and companions and the incredible difference they make in the lives of their patients and the families they serve. Home Care Aides (or Home Health Aides) are most often thought to work with the elderly, but this is not the only population they may serve. The terminally ill, the disabled, the cognitively impaired, those recovering from various illnesses or injuries are among those who are touched by Home Health Aides.
We salute all of the hard working Home Care Aides out there and thank them for their tremendous contribution to the healthcare community!
What kind of work does a Home Health Aide do?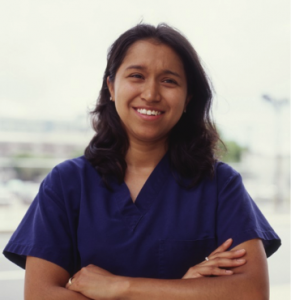 In the most general sense, Home Health Aides provide day to day routine care and assistance to their patients. This may include healthcare tasks such as changing bandages, dressing wounds, applying medications, checking vital signs, monitoring a patient's health or condition, and reporting changes in a patient's health status. Home Health Aides may also assist with routine personal activities such as bathing, dressing, eating, grooming, and assisting patients with using the toilet as well as conversing with patients, transporting patients to appointments, and providing support and companionship to their patients.
Home Health Aides are found working in a variety of settings such as Home Health Care Services organizations, Residential Care Facilities, and Individual, Family, Community, and Vocational Rehabilitation Services.
The Career Outlook for Home Health Aides is very strong. This may be attributed to the aging baby boom population, who may require more direct patient care as they grow older. According to the US Department of Labor Bureau of Labor Statistics, the employment of home health aides is projected to grow 48% from 2012-2022, which is much faster than average for all occupations a.
Training to work as a Home Health Aide
Generally speaking, there are no formal education requirements for Home Health Aides, but most possess a high school diploma (or equivalent). In addition, Home Health Aides that work in a Home Health Agency, a Hospice Agency, or other similar organizations are often required to pursue training and pass a certification exam in order to obtain gainful employment.
Training Direct in Connecticut offers a Nurse Aide program which can prepare students to pursue a variety of potential job opportunities, including that of a Home Health Aide. The Nurse Aide program at Training Direct is designed to prepare students to challenge the State of Connecticut Nurse Aide Exam.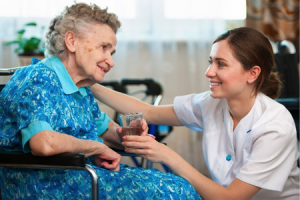 Training in the Nurse Aide program includes the following:
Overview of a career as a Nurse's Aide
Introduction to the human body
Effective Communication and interpersonal skills
Infection control
Safety and emergency procedures
Patient rights
Taking and recording vital signs
End of life care
Patient care procedures
Understanding the aging process
Responding to patient needs and behavior
Care of the cognitively impaired
Basic restorative services
Preserving privacy and confidentiality under HIPPA
…and more!
The Nurse Aide program is offered at the following Training Direct school locations:
In as little as 3-4 weeks, you could be on your way to jump-starting a new career as a Nurse Aide and/or Home Health Aide. If you are interested in learning more about the Nurse Aide program at Training Direct, you may call 888-856-7096 or request info online.
a Bureau of Labor Statistics, U.S. Department of Labor, Occupational Outlook Handbook, 2014-15 Edition, Home Health Aides, on the Internet at http://www.bls.gov/ooh/healthcare/home-health-aides.htm (visited August 11, 2015).