Are you considering pursuing a career in phlebotomy? If you answered "yes", then congratulations! A career as a Phlebotomist can be a very rewarding one. However, before you decide to embark on this exciting journey, it is very important to make sure that this career is the right fit for your personality in order to ensure that you will excel and succeed as a Phlebotomist. To help you decide if a career as a Phlebotomist is right for you we have compiled a list of the 5 qualities that every phlebotomist should have.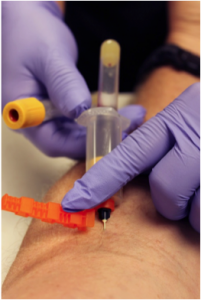 Compassion. A Phlebotomist's primary duty is drawing blood. Because some patients or clients are afraid of having their blood drawn, it is especially important that Phlebotomists are caring and understanding while performing their duties in order to make the patient feel as comfortable and at ease as possible.
Detail oriented. Phlebotomists must draw the correct vials of blood for the tests ordered, track vials of blood, and enter data into a database. Attention to detail is a must; otherwise, specimens may be misplaced or lost, or a patient may be injured. It is also especially important for Phlebotomists to keep their work environment clean and organized in order to avoid confusion or causing infection and other complications.
Hand–eye coordination. Drawing blood is a complicated task that phlebotomist must do several times a day. They are responsible for drawing blood from many patients, and they must perform their duties successfully on the first attempt, or their patients will experience discomfort or pain.
Ability to Multitask. Labs can be a very busy place. Doctors, nurses and patients often rely heavily on the results from blood work in order to determine proper diagnosis and treatment for patients. Because so many people rely on these results, Phlebotomists must have the ability to multitask and oftentimes meet tight deadlines and requests.
Team Player. Because any medical staff is essentially a big team, it's important for a phlebotomist to be able to work well with other people in order to deliver the highest standard of care possible to patients.
There you have it. These are the traits that any Phlebotomist should have. With that being said, please keep in mind that, while these skills are helpful to anyone considering a career as a Phlebotomist, not having some skills does not mean this career is not the choice for you. There are always opportunities to develop new skills and they can even be an area of focus for you during your training!
Training Direct Phlebotomy Technician Program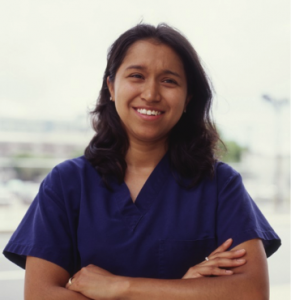 The Phlebotomy Technician program at Training Direct is geared towards preparing students to develop the skills and knowledge necessary to obtain an entry-level position as a Phlebotomist in a healthcare facility.
Training Direct's Phlebotomy Technician Training consists of:
100 instructional hours (given in classroom and laboratory settings)
Topics covered include history of phlebotomy, medical terminology, anatomy and physiology, and infection control
Students must perform five live unaided successful venipunctures and ten unaided successful capillary collection procedures
The successful completion of these procedures can be applied towards the eligibility requirements for certifications
Training Direct's Phlebotomy Technician program is currently offered at our Bridgeport, CT school and our Danbury, CT school.
Interested in learning more about pursuing a career as a Phlebotomist? Give us a call today at 888-856-7096 or click here to request more information.