Are you considering an exciting new career as a Patient Care Technician? If you answered "yes," you've chosen a profession that can be both challenging and rewarding! Are you wondering what it takes to become a great Patient Care Technician? To help answer this question, we sat down with Mary Johnson, Director of Nursing at Dorsey Schools. (Training Direct is a division of Dorsey Schools.) She was able to give us a lot of insight about a career as a Patient Care Technician. She also shared with us 5 skills that every patient care tech should know. It's important to note that these are just a few of the skills a PCT should know. There are other skills that a PCT needs to know as well!
Taking Vital Measurements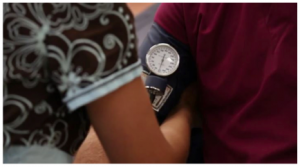 Vital signs are essential to understanding what is going on with the patient at a given time. A patient care technician needs to be able to take vitals. This includes blood pressure, count heart rate and respirations, and take a temperature. New technology makes taking vitals very easy and quick, but a good patient care tech doesn't lose the ability to manually read the signs. 
Soft Skills
Patient care technicians care for patients and work with many different people. This may often be in potentially stressful settings. It is especially important that they possess strong soft skills including the ability to communicate effectively and work with others. Other softs skills may include problem solving, bedside manner, and patience. 
Anticipate Need
A patient care technician is responsible for taking care of patients. They must be extremely observant so that they are able to detect and solve problems without being verbally told.
Perform Activities of Daily Living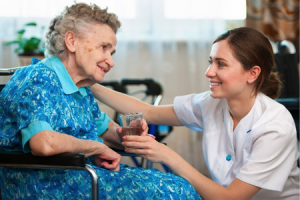 A patient care technician may be responsible for being a patient's primary care giver. They may have to help with any activities that the patient is not able to complete by themselves. Some of these activities include bathing, eating/drinking, dressing, and using the restroom. 
Perform EKG's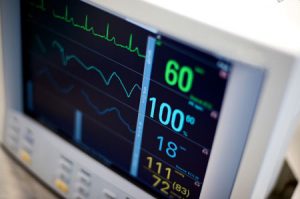 EKGs or Electrocardiograms measure electrical activity in the heart. This tells the doctors how the heart muscle is functioning. A patient care technician needs to be able to perform EKGs accurately in order to obtain an accurate picture and an accurate diagnosis. Even a simple mistake could lead to disastrous consequences.
There you have it. These are the 5 skills that every Patient Care Technician should know. If you don't have any of these skills, you can always learn. If you're interested in pursuing a career as a Patient Care Technician, then Training Direct is a great place to start.
Patient Care Technician Program
Training Direct offers a Patient Care Technician program. It consists of both on-site instruction and clinical experience. Students will receive the training in the Nurse Aide, Phlebotomy, and EKG Technician courses. Students will be exposed to a varied patient population, different types of medical equipment, and to professionals working in the healthcare field. All of this can provide a strong foundation for becoming a Patient Care Technician.
Training in the Patient Care Technician program includes:
Nurse Aide Training
Phlebotomy Training
EKG Training
Training Direct's Patient Care Technician program is currently offered at our Bridgeport, CT school. Day, evening, and weekend classes are available.
To learn more about our Patient Care Technician training program, please click here to request more information online, or give us a call at 888-856-7096.