The week of June 9th-16th, 2016 is National Nursing Assistant Week. In keeping with our theme we will be going over 5 of the reasons that a career as a Nursing Assistant is so awesome and may be the right path for you!
Nursing Assistant is a Growing Occupation
Job stability is an important thing to consider before choosing a career to pursue. Good thing Nursing Assistants have a strong career outlook! As baby boomers are getting older, the population of aging and elderly people is steadily increasing. Because of this, the demand for nursing assistants is growing at a fast pace. According to the Bureau of Labor Statistics, national employment of Nursing Assistants is projected to grow 18% from 2014 to 2024, which is much faster than the average for all occupations.* In the state of Connecticut, Nursing Assistant employment is projected to grow 5% from 2012 to 2022.**
Short Term Training
All that's needed to begin a career as a Nursing Assistant (or a Nurse Aide) is certification through your state after completing training at a state approved program. Nursing Assistant training programs are very short and are designed to teach you the skills and knowledge that you will need to achieve certification and excel in the workforce. This means you can get prepared for a highly rewarding career within a relatively small timeframe.
Can Create Other Opportunities within the Healthcare Field
Becoming a Nursing Assistant is a good way to get your foot in the door if you know you want to work in healthcare. Working as a nursing assistant can serve as a stepping stone for various positions in the medical field because it allows you to gain valuable experience that can help you develop skills and knowledge. After acquiring some work experience and completing higher education, you may choose to pursue other positions or career paths within the healthcare field.
You'll be Helping Others and Serving Society
Because of the personal nature of the job, a nursing assistant career is rewarding for compassionate individuals who enjoy caring for people. The job may be demanding, but the satisfaction from helping patients feel comfortable and loved can also be very emotionally rewarding. Because nursing assistants (or CNAs who have earned their certification) spend a lot of time with patients, they have the opportunity to develop close relationships, particularly with those individuals who need long-term care.
Job Flexibility and Variety
A day in the life of a Nursing Assistant is full of variety. They are exposed to a wide variety of situations, circumstances, and people every single day while on the job. They also get the chance to work in several different settings such as hospice, home health care, nursing homes, rehabilitation centers, long term health care facilities, residential care facilities, etc. Working as a Nursing Assistant can ensure that there is rarely a dull moment.
These are just a few of the reasons to consider becoming a nursing assistant. Even if you are planning on using the knowledge obtained through that experience to apply toward a higher degree or more advanced position in the healthcare industry. Nursing assistants are working in a rewarding field that can open doors in more ways than one, and it is a job choice that can provide someone with a lifetime of opportunities.
Training Direct is a Division of Dorsey Schools committed to offering hands-on training and education to those pursuing a career in the Medical field. Our Nurse Aide program is a short term training program aiming to assist students in their development of skills and knowledge necessary to obtain certification and excel in the field.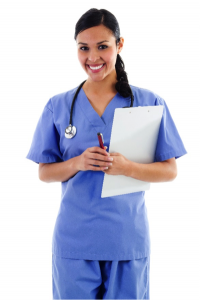 Training in the Nurse Aide program includes:
Overview of a career as a Nurse's Aide
Introduction to the human body
Effective Communication and interpersonal skills
Safety and emergency procedures
Patient rights
Patient and end of life care procedures
Responding to patient needs and behavior
Care of the cognitively impaired
Basic restorative services
To learn more about the Nurse Aide Training Program at Training Direct, call us today at 888-856-7096 or Click Here to request more information!
_____
Sources:
*Bureau of Labor Statistics, U.S. Department of Labor, Occupational Outlook Handbook, 2016-17 Edition, Nursing Assistants and Orderlies, on the Internet at http://www.bls.gov/ooh/healthcare/nursing-assistants.htm (visited May 19, 2016)
**http://www.careerinfonet.org/occ_rep.asp?next=occ_rep&Level=&optstatus=111111111&jobfam=31&id=1&nodeid=2&soccode=311014&menuMode=&stfips=09&x=47&y=8